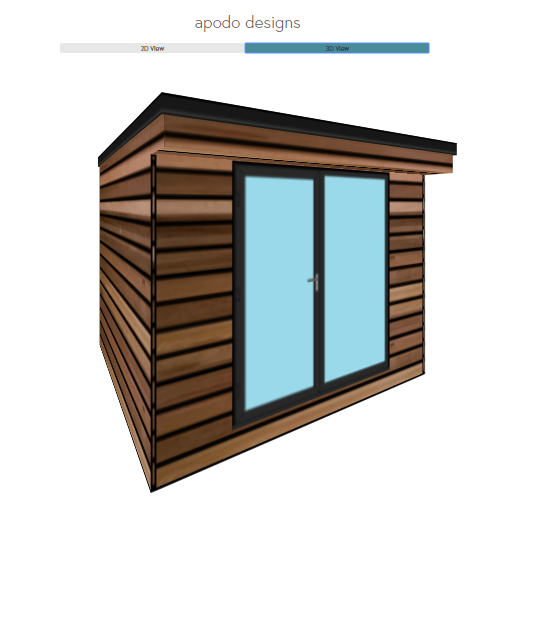 Pricing Explained & 3D Configurator
Choosing Your Garden Room Size
We offer insulated garden rooms in 118 different sizes, so we are confident that we will have a size that fits your internal usage needs, available space and budget.
Widths: 2.4m to 8.4m
Depths: 2.4m to 4.5m
External Height: 2.5m
There are a few factors to consider when selecting your garden room size. For the most part these are:
Planning and building control constraints
Your garden size
Your available budget
Your required internal space
To understand more see the guides below.
Planning permisson and building control constraints
In the UK there are are two bodies that regulate the construction of garden rooms, these are your local planning and building control departments. It is essential to understand that these two bodies are independent and compliance with one, does not automatically mean compliance with the other.
Your garden room size can be a constrained by the width and depth of your garden. If you are looking to understand what size garden room you can accommodate, we recommend measuring the width and depth of your space as a starting point.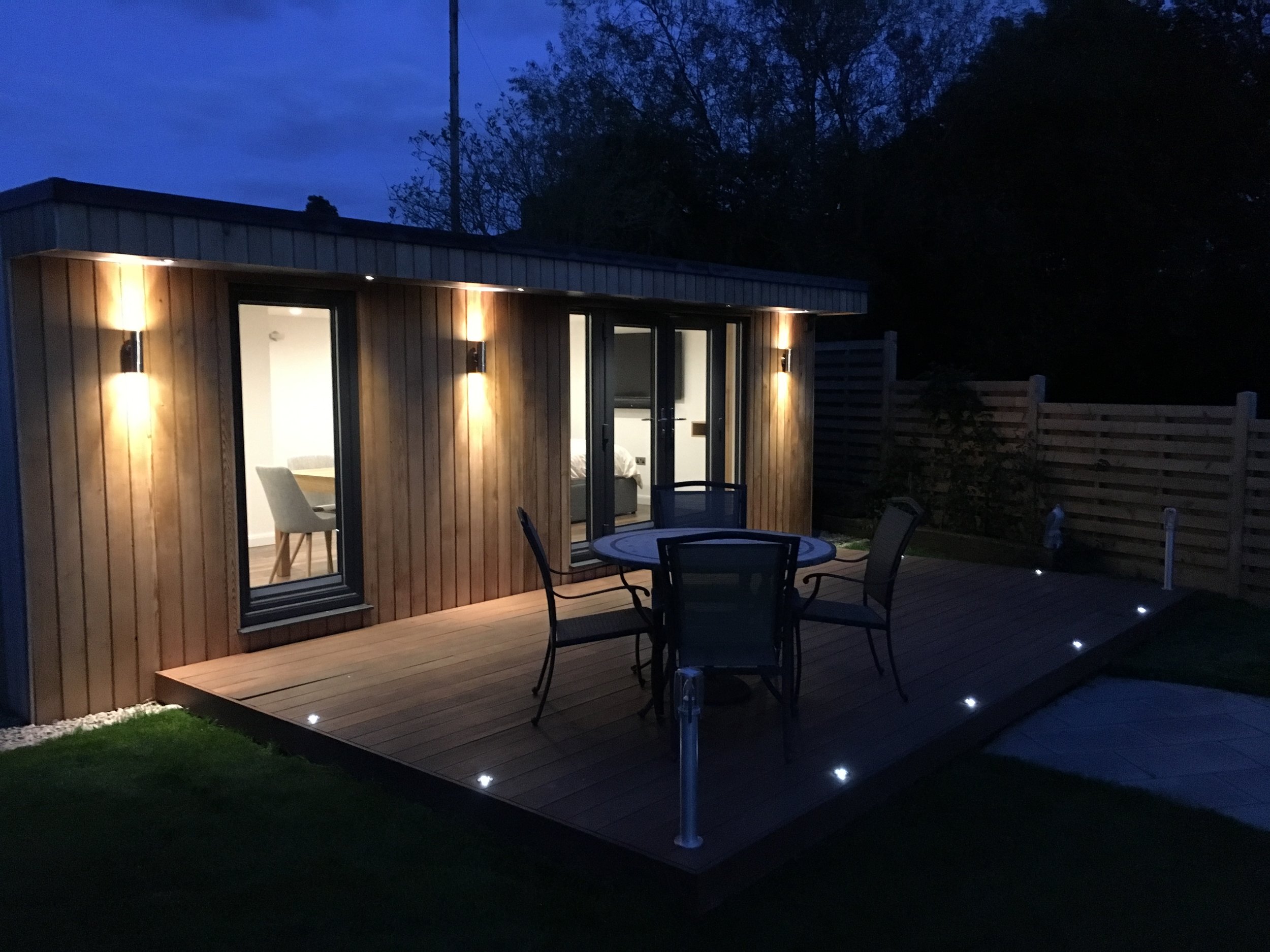 Available budget and internal space
Our online 3D configurator lets you explore different garden room sizes, together with options for cladding, windows and doors and finishing specifications, all displayed with upfront prices. You can explore many different garden room sizes and configure a solution to suit your available space, internal usage needs and available budget.