BESPOKE, INSULATED GARDEN ROOMS, GARDEN OFFICES AND GARDEN STUDIOS
A bespoke, insulated garden room or garden office, gives you the fantastic opportunity to create a unique space tailored to your own lifestyle needs, available space, personal aesthetic style and budget.
Behind all our buildings sits a solid structure constructed from residential specification building materials, producing high levels of thermal performance in line with the latest insulation standards for newly built homes. With the added flexibility for you to choose your layout, window and door styles and colours, internal specification, exterior cladding materials, ensuring you are only paying for the features you want for your new garden space, guaranteeing you get the most personal value from your investment.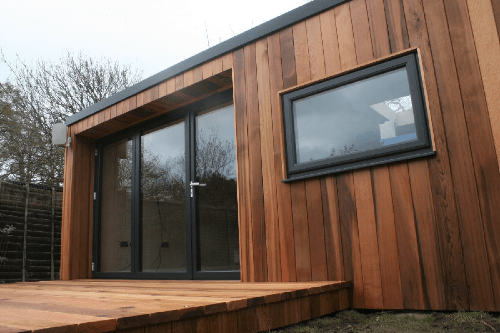 Western Red Cedar Garden Rooms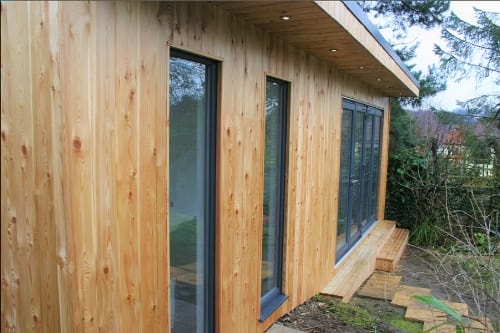 Siberian Larch Garden Rooms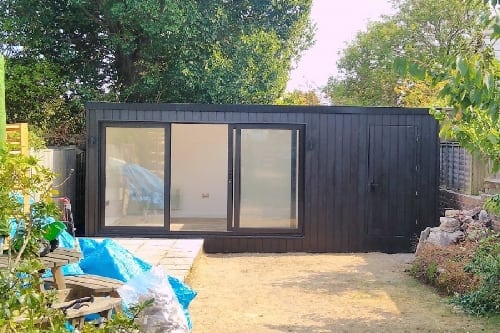 Black Siberian Larch Garden Rooms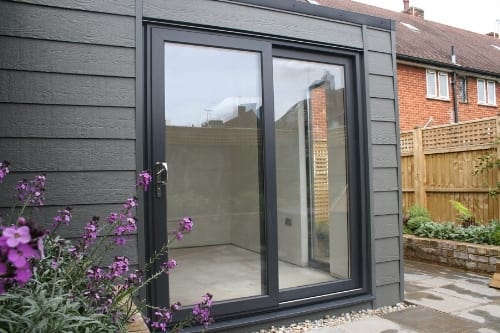 Composite Cladding Garden Rooms