Finding that ideal space to meet your lifestyle needs can have a positive effect on your lifestyle. Working from home in a warm and comfortable garden room provides the added benefits of reduced travel times, lower fuel costs and an improved work-life balance. By having space to enjoy your hobbies and interest, it provides you with the opportunity to relax and be creative in the way that you want outside of work.
Garden Room Uses
Our modern-day working and home lives often require the need for more space. The way we go about our day to day work has changed, with more of the population working from home and some considering the possibilities of starting up their own business. Finding a space which is suitable for these activities is sometimes difficult to find in our homes.
We all have different hobbies and interests that keep us entertained outside of our working lives, whether your interest is in exercise, music, or films, finding a space to enjoy our hobbies to their fullest is not always easy within the confines of our houses.
Our garden rooms are a perfect solution to these real modern days problems. As a cost-effective solution to a home extension, they have the added benefit of being detached from your home. This separation from the "hustle and bustle" of modern life, adds to the goal of creating a productive works space, or as a secluded area for you, where your hobbies can flourish.
We have one of the most extensive standard options lists available for bespoke garden rooms with specialist options for home gyms and music studios, all installed using high-quality residential specification material, with class-leading levels of thermal performance.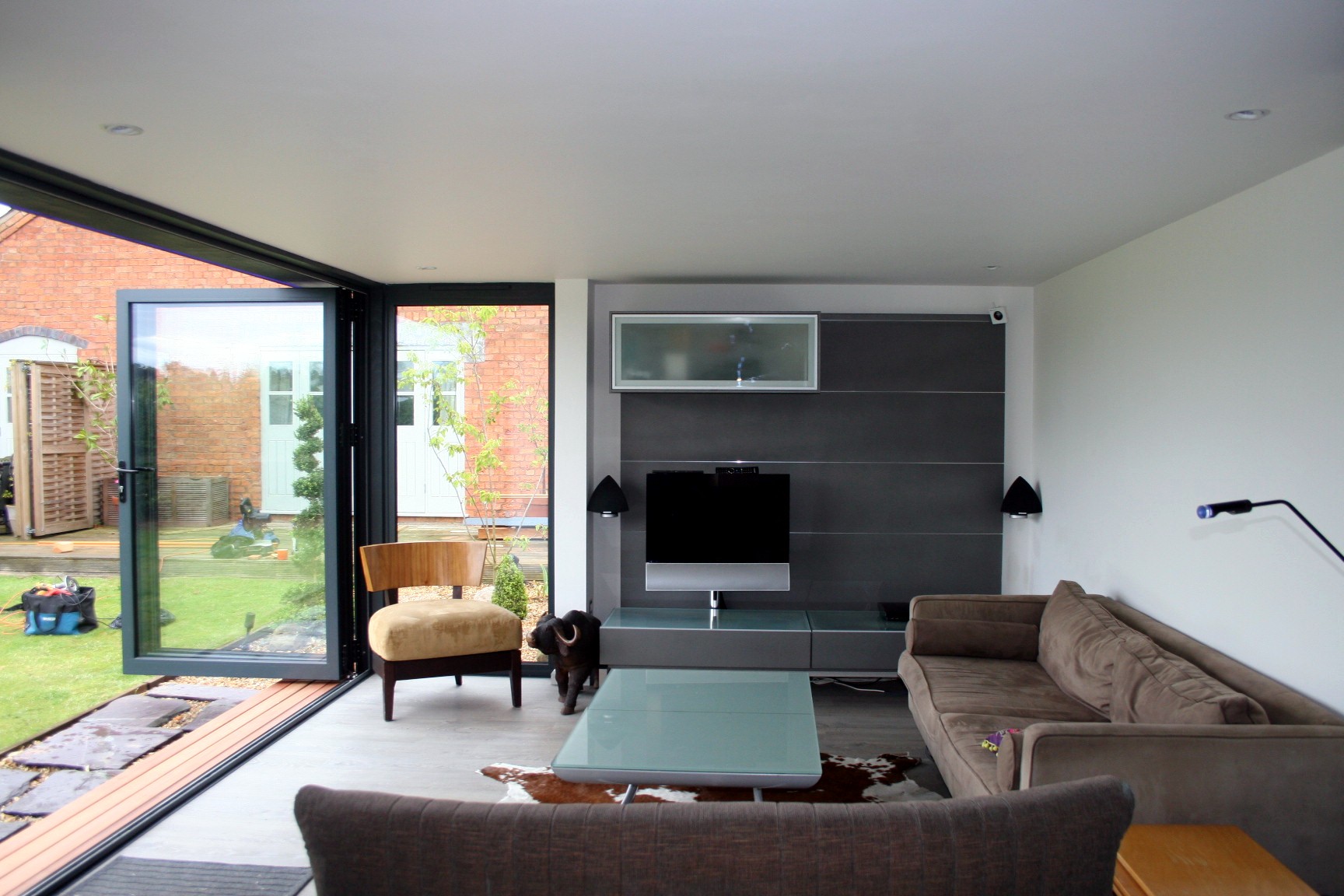 Customise your bespoke garden room to suit your style, usage needs and available budget from our extensive design options.
We can offer specialist options for home gyms, from increased floor loading capacity to fully fitted impact absorbing flooring.
Options For Home Music Studios
We can offer specialist options for home music studios from acoustic insulation, acoustic plasterboard options and acoustic glazing.