External Decking Options
Adding a decking area to your contemporary garden room, provides an additional new space to enjoy during the summer months, when combined with a bi-folding door, one large entertaining space is created. We have a selection of decking materials available to match your cladding choice and budget. All flat profile decking is inclusive of an anti-slip treatment and all decking packages are inclusive of the additional matching cladding required to complete the sides of your decking area.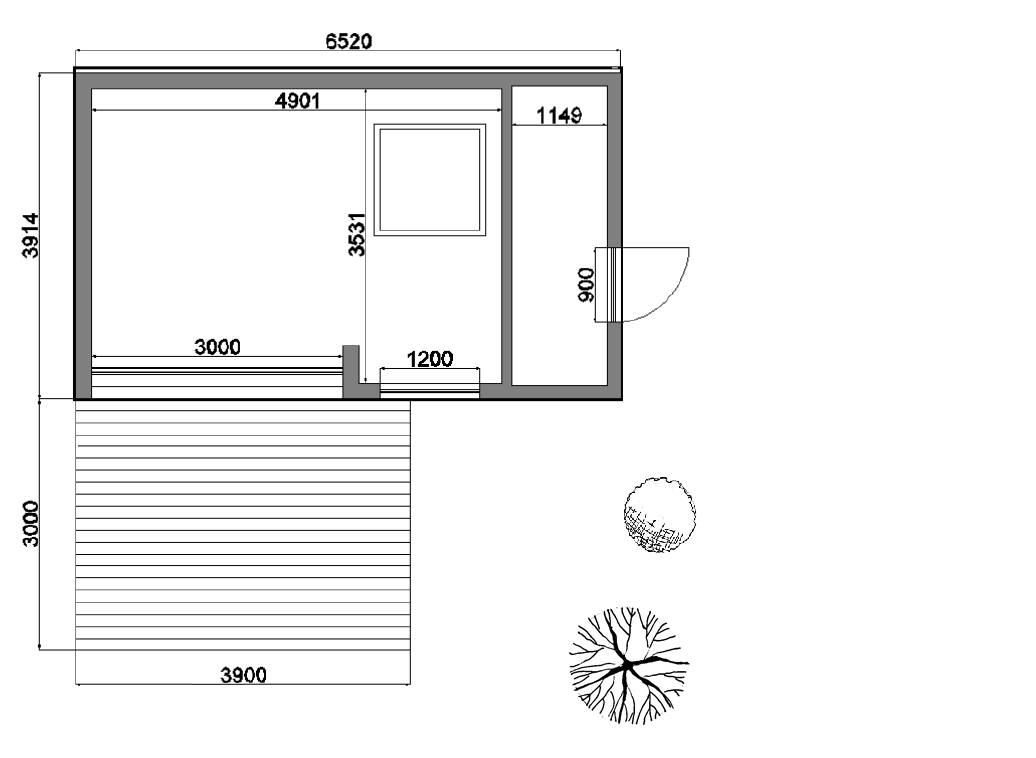 Width from: 2.4m - 8.4m
Depths from 0.6m - 4.2m
Square/rectangle
L shape
Diagonal
Available in knotty and clear grades with an anti-slip treatment. Matches perfectly to cedar clad garden rooms and with a very long life expectancy due to the natural properties of cedar.
Available as a flat profile with an anti-slip treatment, or with a grooved profile to provide traction in wet conditions. Matches perfectly to larch clad garden rooms and with a very long life expectancy due to the natural properties of larch.
Available as a lower cost decking solution in a grooved profile for traction in the wet or with the addition of anti-slip inserts. All treated pine decking has a moderate life expectancy.
Available in a none slip micro-grooved or flat finish and also in a choice of 5 colours. Matches well to most cladding types, in particular, composite cladding options. Due to the nature of this product, it has a very long life expectancy.
More Information
SOME OF THE DETAILS FEATURED IN OUR CONTEMPORARY GARDEN ROOM DESIGNS
Windows & doors are available in a range of styles and widths to suit differing usage needs. Sliding patio, French and Bi-fold option in widths up to 4.2 meters. Choose from contemporary grey and black frame colours or more traditional white or brown, in either UPVC or aluminium. All windows & doors are A-rated double glazed units with police approved security levels.
Cladding is probably one of the areas where you can make the most visual impact for your contemporary garden room. Any layout of garden room can be externally finish in any one of our available cladding materials, popular natural timber choices are cedar, larch and thermwood and also composite options for a completely maintenance free finish. Cladding boards can be installed vertically or horizontally depending on your personal preference and can be specified in different board widths and cladding profiles.
Skylights are a great way to flood the inside of your new space with natural light and a popular option. Double glazed, argon filled, roof lights with self-cleaning glass, fully compliment within the 2.5m height limit and available on all garden room designs in different sizes.
Contemporary garden rooms
A contemporary garden room, office or studio follows modern ideas in style and design to create aesthetically pleasing garden rooms with functional layouts. We enjoy looking at aesthetically pleasing objects as they positively impact our sense and provide pleasure by focusing on more that just the functional requirements and instead also add a layer of visual excitement and stimulation that we welcome into our lives.