Build times vary typically between 7-12 working days, depending on the size and specification of the garden room.
This build was completed within 12 working days.
Features:
6.6m x 3.9m Garden Room
Concrete Plinth & Steel Leg Foundations
Vertical Cedar Cladding With UV Protector
3m Aluminium Bi-folding Door
1.2m x 1.2m Skylight
3.9m x 3m Cedar Decking
Day 1 - Start of the build and the site is marked out
Day 2 - The Treated floor structure starts to take shape
Day 5 - The exterior is wrapped and the windows and doors are fitted
Day 7 - Decking foundations and treated subframe is in place
Day 10 - Two coats of clear UV oil applied to the exterior cladding
Day 1 - Material deliveries arrive and unloaded
Day 3 - The Floor is completed and the SIP walls start to go up
Day 6 - The exterior battens are fitted and the cladding process starts
Day 8 - Internal plasterboard and skim finish is completed
Day 11 - Cedar decking boards start to go down with matching deck edges
Day 1 - Groundwork commences
Day 4 - The roof structure is completed and the 1st fix wiring is started
Day 7 - The exterior vertical cedar cladding is completed
Day 9 - Laminate flooring and skirting fitted, 2nd fix electrics completed
Day 12 - Deck completed with anti-slip treatment & site cleared for handover
Case Study 1 - Real World Insulation Performance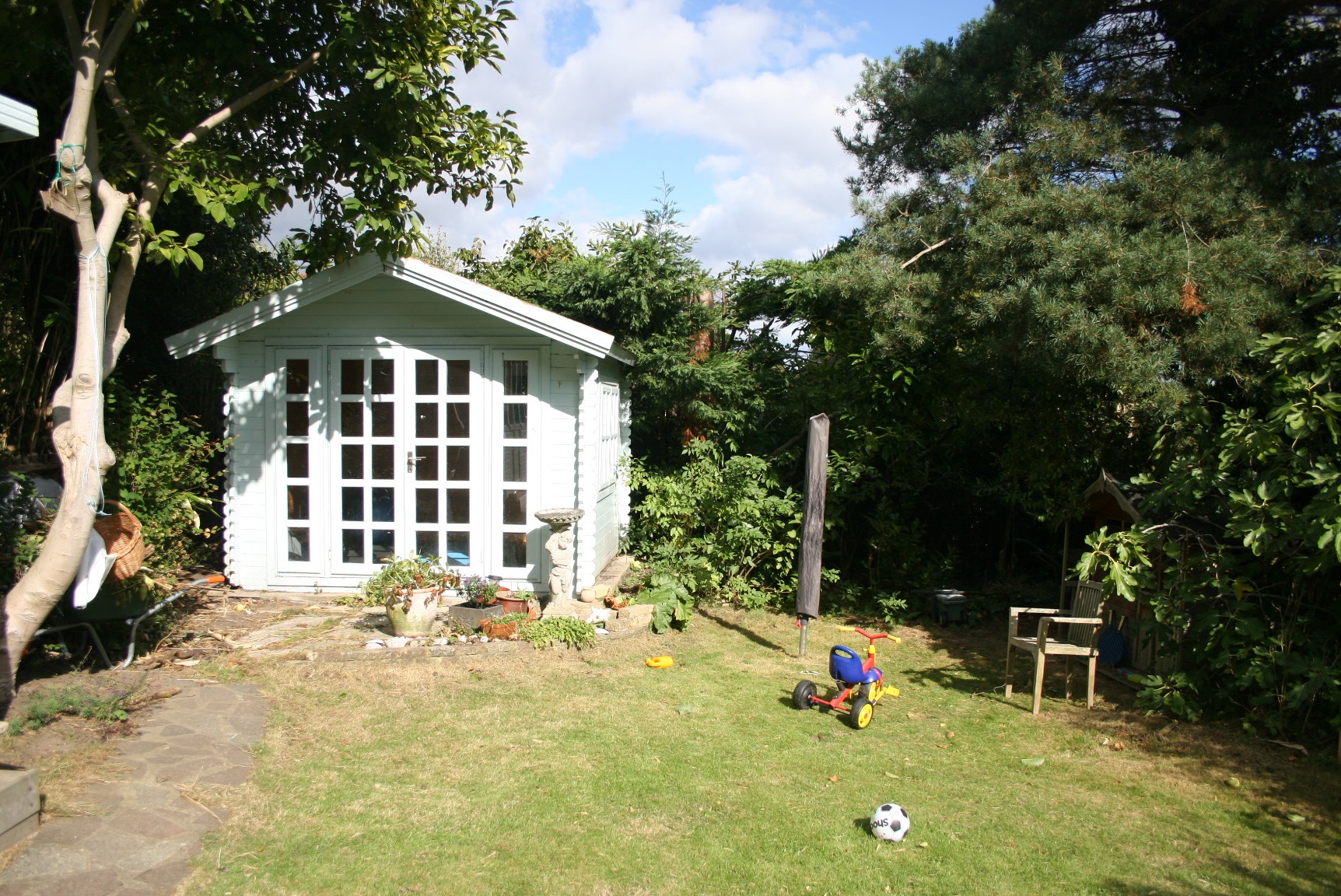 Case Study 2 - A Build With Challenging Ground Conditons
Read about our extensive list of available design options, allowing you to chose the element for your garden room that are important to you.